What percentage of your help desk's time is spent dealing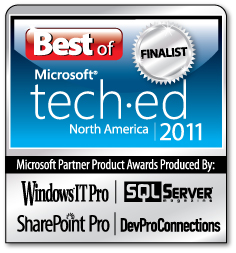 forgotten and expired passwords? How many man hours have your IT department and end users wasted attempting to resolve account lockouts? Do former employees still have access to their Active Directory accounts? How many people share the same administrative passwords for your servers and network devices?
If any of the above questions hit too close to home, you are more than likely in need of one or more of the following products, or even an integrated suite of products that will proactively manage password and identity-related issues within your IT infrastructure. Armed with this Identity and Access Management Software, your IT department will enjoy the optimized productivity, streamlined compliance, and assurance that comes from knowing that the IT infrastructure is secure.
Download your FREE TRIAL of each module, or save your time and instantly download the trial of all at once, in one integrated NetWrix Identity Management Suite.
Instantly download the free trials or request pricing: