Recently on WindowsITPro.com , a competitive review was posted on Active Directory Auditing Tools. The author, Eric B. Rux, reviewed our previous Version 6 release of NetWrix Active Directory Change Reporter (which was recently updated after more than two years in service), along with other current competing products. While the review did point out many of our strengths, I did need to respond clarifying the many improvements and enhancements made since the older Version 6. Released in July 2011, Version 7 brought many new features demanded by IT Pros for their AD auditing and compliance efforts. As an important and ongoing part of our company culture, we listened to the feedback provided by many customers and used it to deliver exciting and valuable enhancements to an already great product. Overall, we were encouraged by this competitive review because it showed us that we are on the right path and listening to our customers has paid off.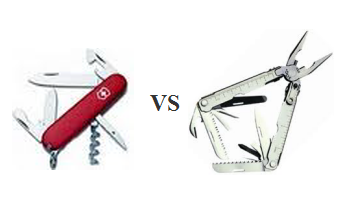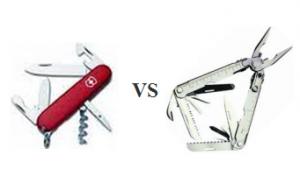 In this review, Eric found our easy-to-use management interface and noted the ease with which reports are generated. He also pointed out the report customization capabilities using SSRS and long term storage for historical reporting and archiving to meet compliance regulations. Also receiving mention was our Active Directory Object Restore Wizard which handles not only individual objects, but also the restoration of deleted object attributes, such as a restored user's group memberships, unavailable to even Windows 2008 R2 AD Restore features.
By reviewing our now 2+ year old Version 6, he missed the more than 60+ Active Directory compliance reports in Version 7 and the automatic report e-mail delivery (also in Version 6) and e-mail report subscription options, not to mention the real-time e-mail/SMS alert feature. Both versions also report Who changed What, When and Where details in addition to before and after setting values, which were overlooked. Furthermore, I needed to point out in my response to this review that our agents are non-intrusive and optional. These were all features requested by customers like you through your feedback. Though outside the scope of this competitive review, I would also like to have seen mention of how the combination of our Group Policy Change Reporter and Exchange Change Reporter provides a fully integrated, scalable suite for auditing and managing these critical resources in all sizes of environments.
We greatly appreciate the feedback received from our customers and the inclusion of these new features is proof-positive that NetWrix is focused on what customers want and need to sustain compliance and achieve their auditing goals. For this, I wish to give a sincere "thanks" to everyone who has contributed both internally and externally. We look forward to continuing and building upon our success with NetWrix Active Directory Change Reporter and as a leading provider of change and compliance auditing solutions for the enterprise.
Please share your thoughts and comments on competitive reviews, pros and cons and how you felt NetWrix Active Directory Change Reporter stood up to the competition as well as any personal experiences you may have to share.