As of today, our full-featured edition of the Bulk Password Reset tool is now totally 100% free including all the standard edition features not found in the previous freeware version. Use it as you wish up to 1 million users. The License code is provided on the download page after a brief registration. We are very excited to offer this tool for free to anyone who can make use of it and it should be especially helpful to those environments that need a one-time mass-reset of local passwords on multiple systems including the local Administrator account. This is often found in environments that have seen many stale, unused or unknown local accounts and need to do this for security purposes.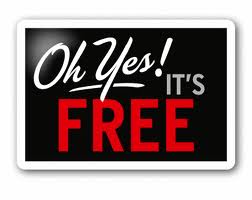 Too often, accounts left unattended are hacked and used for malicious purposes. Resetting passwords in bulk is a great way to reset your primary defense when it comes to these idle local accounts. Some notable features that are now included for free that previously required a paid license:
• Reset passwords on all local accounts.
• Enable or disable local accounts.
• Re-processing of password reset attempts both automatic and manual if for example, the host system were powered off during the first or previous attempts.
• Scheduled processing of password resets including multiple retries.
• Ability to specify alternate account credentials for network access.
• Support for workgroup environments (non-domain) via alternate account access.
• Specify systems individually, by Domain, or select the entire organization.
• Specify systems by text file.
With just a few mouse clicks, you can reset all your local user and Administrator accounts on multiple machines at once. Please also have a look at our Privileged Account Manager for managing of Administrative accounts without having to store logins and passwords in unsecured spreadsheets and text files and also to track who used what admin accounts and when.
What are you doing now to prevent unauthorized account usage on your systems? Have you experienced security problems when local accounts are accessed fraudulently? Please share your thoughts and experiences below.