In the month of December, we saw one of our most active months for software downloads. Prior to download, a web-based form asks each visitor to choose what motivated them to download the product from a short list of potential answers. One such answer common to all software downloads is simply, "Casual Interest/Cannot Disclose".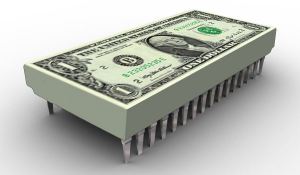 Interestingly, more than 60% of our product poll responses this month showed an increase in this answer as compared to last month's results. The percentage of increases for this particular answer ranged from 4% to more than 22% per product with an average increase of just over 9% per downloaded software installer. You may be asking yourself, "Why didn't they just choose an answer that best suits their situation?" My answer to that is, with the arrival of 2012, organizations needed to plan in advance for additional software licensing as they are more frequently being accepted as essential to the operation. However, to what extent they are essential may not yet be fully defined hence the increase in "Casual Interest" responses.
When I look at these numbers I also believe they tell a story of recovering IT budgets. New and heightened needs in various industries and other economic factors are driving IT spending. While they may not have supplied a more accurate answer, Administrators are few in number and constantly pressed for time. They recognize the need for efficient and cost-effective IT auditing solutions to help them demonstrate regulatory compliance, address important security challenges and simplify day-to-day management tasks. They need constant oversight of their network resources and detection of even the smallest of changes or problems to keep users safe and productive. Information needs to be stored centrally and reported on automatically without all the noise associated with traditional native logging data. While there may be widespread acceptance of these needs, each organization and IT team have different needs and may now be exploring their options through casual trial of various applications that may help them better define their requirements.
Products such as the NetWrix Change Reporter Suite are designed to help administrators implement change auditing throughout the enterprise. Managing users can be one of the most time consuming help desk tasks. With the NetWrix Account Lockout Examiner, IT staff can get users back onto the network and productive quickly. All of our tools are cost-effective and robust while simple to operate and manage. If you need to improve your security and/or meet regulatory requirements, download one of our many free titles to see if they might meet your needs. If you need more features, all products are available in full-featured edition trials as well.
Are you seeing more spending at your organization for 2012? Does this make you more or less likely to investigate new tools to help you manage your environment? Please share your thoughts below.