This month, NetWrix poll results revealed a shocking fact: 57% of organizations still don't employ any SIEM solution or log management tool. In 2011, more organizations than ever before confessed to major security breaches and experts predict the trend will continue through 2012 and beyond. With household names like Sony, RSA, and the FBI experiencing embarrassing and costly information breaches now more than ever organizations must embrace security as a part of their culture.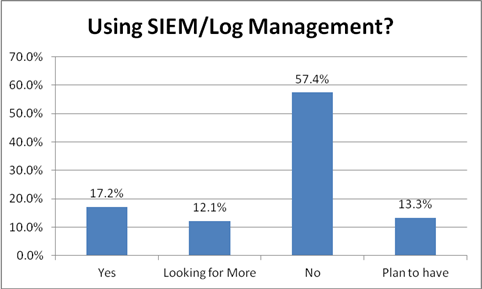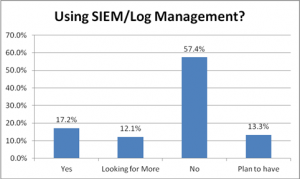 Only 13% responded they are actively looking into a solution while 20% were using a solution but were exploring alternatives. This data reveals most organizations are still not motivated to explore SIEM or log management solutions which traditionally have been the standard approach to managing IT governance and security. This survey data suggests many organizations are starting to recognize is that SIEM and log management are insufficient approaches to protecting the infrastructure. Because SIEM and log management are frequently limited to only native events and logs, it cannot provide a complete picture.
What is needed is Change Auditing: A core competence of NetWrix. Change Auditing is a better approach to sustaining compliance, improving security and promoting oversight because it combines Who, What, When, and Where data with Before and After details regardless of the application or platform being audited. We offer AuditAssurance™ technology in our Change Reporter Suite covering most enterprise needs including Active Directory, Group Policy, Exchange, File Servers, SQL servers, SharePoint, VMware, EMC, SCVMM and more.
Are you using a SIEM or Log Management solution currently? Why or why not? What do you both love and loathe about it? Please share your comments below: