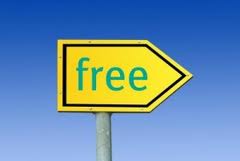 We are excited to announce that the full-featured edition of this popular identity management product is now available at absolutely no cost for unlimited number of users (before this, the freeware edition supported up to 50 users only).
This is great news for all who would like to audit and protect administrative accounts in Active Directory, servers, and other systems without having to store logins and passwords (such as Administrator, service accounts and root accounts) in unsecured spreadsheets and text files.
NetWrix Privileged Account Manager (or PAM) also enables you to track who used what admin accounts and when. PAM provides a secure web-based portal for accessing and automatic maintenance of administrative user accounts, to ensure centralized management and auditing of all privileged identities. Please note that the license code is provided on the download page after a brief registration.
Download Freeware
Product benefits include:
Protection of Privileged Accounts
All devices, servers, and workstations have powerful built-in accounts with unlimited rights, such as enable on Cisco, Administrator on Windows, and root on UNIX. PAM provides a secure storage for all privileged accounts and their passwords within your organization.
Centralized Management
The product stores all privileged accounts in a central location, enabling designated members of your IT team to access them according to established role-based security policies. PAM provides one unified workflow for accessing and updating all privileged accounts in your organization.
Regulatory Compliance
The product controls and audits the use of privileged shared accounts to enable security and compliance with Sarbanes-Oxley, GLBA, HIPAA, PCI, and others. At every single point, you can determine who knows an account password today and who knew it, for example, a month ago. PAM includes audit reports on operations with shared accounts.
Automated Password Management
PAM automatically updates account passwords according to password expiration policies defined in your organization. It not only changes the account itself, it also updates all affected services and applications that use this account.
Enterprise Class Scalability
PAM can effectively manage tens of thousands of privileged accounts and systems without performance degradation. All automated operations can be scheduled during non-business hours to ensure minimum impact on your production environment.
Download Freeware