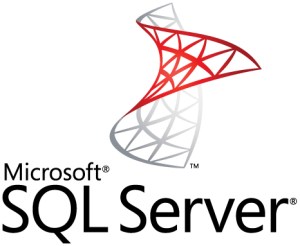 NetWrix extends its leadership in unified auditing for critical IT systems with the latest release of SQL Server Change Reporter which now includes database content audit.
Powered by AuditAssurance™ technology, NetWrix SQL Server Change Reporter audits and reports changes made to SQL Server databases, configuration, permissions and other objects. The product simplifies the analysis and reporting by clearly displaying the "4W detail": Who, What, When and Where changes were made to the data or configuration with before and after values.
What's new in version 2.5:
Configurable Record, Row and Column content auditing including the before and after values
Originating workstation tracking further clarifies the source of a change even when changes are made using the same service account
SQL Job change auditing, tracks changes made to Jobs, Job Steps and Job Scheduling
Permission change auditing for tables, views, stored procedures and functions
Improved report delivery including new CSV format and pre-delivery compression options
Notably, if an application's data, such as CRM or ERP, is stored inside the SQL Server, SQL Server Change Reporter 2.5 now allows users to see changes to the data itself, as well as administrative settings.
NetWrix SQL Server Change Reporter helps sustain Security, Compliance and Access Government requirements such as GLBA, SOX, HIPAA, FISMA and PCI through consistent auditing and reporting.
Available in Enterprise and Freeware editions (see a side-by-side comparison of editions), the system's consistent auditing and reporting ensures compliance with such regulatory and security requirements as GLBA, SOX, HIPAA, FISMA and PCI. A free 20-day evaluation of the Enterprise edition is available.
SQL Server Change Reporter is a part of NetWrix Change Reporter Suite, a change auditing solution that audits and reports WHO changed WHAT, WHERE and WHEN across the entire IT Infrastructure including the Active Directory, Exchange, servers, VMware and other systems.  Each module can be purchased separately.
Quotes:
Robert Pearl, SQL Server Pro Magazine:
"NetWrix SQL Server Change Reporter does a commendable job in tracking, storing, and reporting detailed information about changes made in a SQL Server environment. "
Robert Bobel, Director of Product Management, NetWrix Corporation:
"The release of NetWrix SQL Change Reporter 2.5 is another milestone in our delivering a unified auditing for critical IT systems. While our solution combines the best elements of more expensive SIEM solutions, it has a strikingly efficient deployment for which NetWrix is known. In addition to the affordability of our products, the fact that we do not require dangerous or intrusive agents resonates extremely well with new customers and even better with customers who have suffered the pitfalls of another vendor's "solution." "