How do most organizations handle the impact of changes made and what methods do they use to maintain security and system availability? Netwrix 2015 State of IT Changes Survey, the research of more than 700 IT professionals across over 40 industries, reveals its unsettling results. Nearly 70% of organizations continue to make undocumented changes and only 50% have some kind of auditing in place.
Undocumented changes are a hazard for business continuity: by letting them slide you put sensitive data at risk. After showers of data breaches back in 2014, companies should have understood that already. And it's a good thing, that just 17% of companies admit to have made changes which eventually caused a data breach. Still, the majority – 67% of companies – allow unauthorized or incorrect changes to cause service downtime, the worst offenders being enterprises in 73% of cases.
All in all, too many organizations remain in the dark about what is going on across their IT infrastructures. They are unable to detect a security violation until a data breach is revealed. But despite the fact that companies still have shortcomings in their change management policies, the overall results of 2015 show a positive trend. More and more organizations are establishing auditing processes to achieve visibility into their IT infrastructures.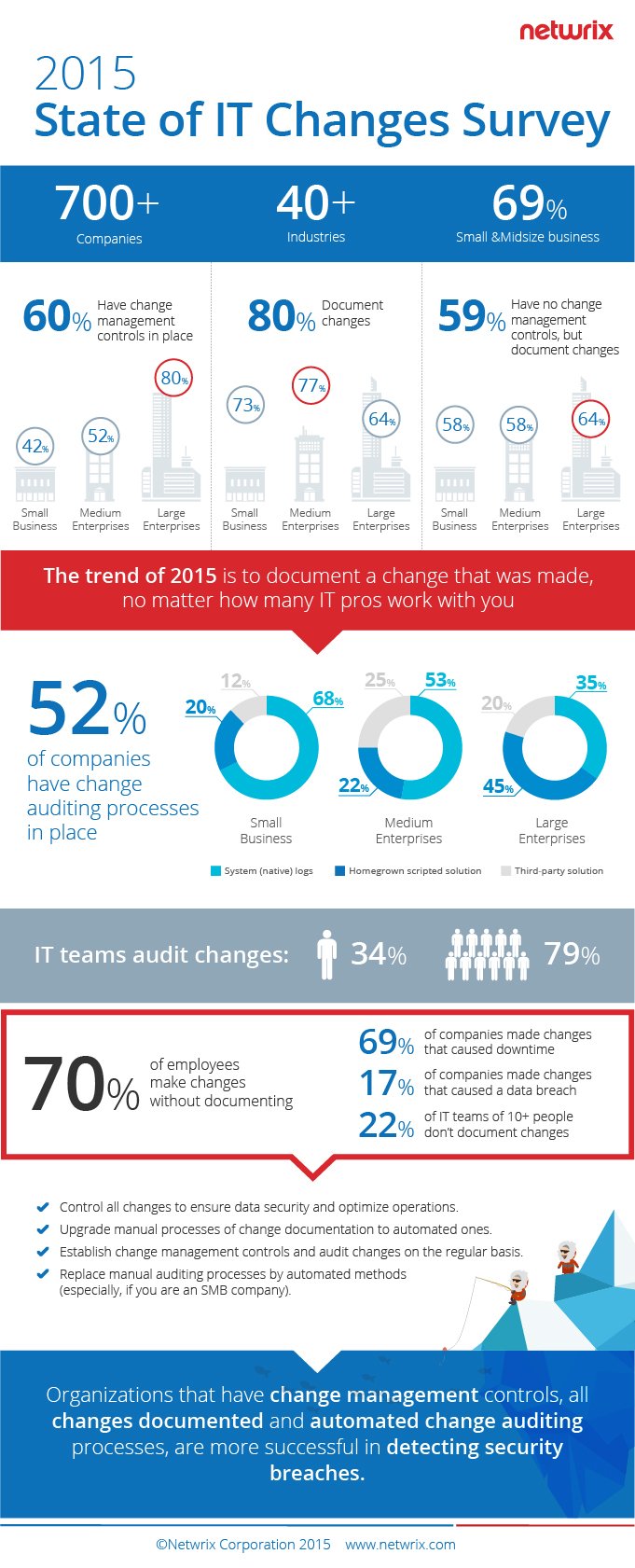 To find more details, figures and graphs, please, download a complete copy of the "Netwrix 2015 State of IT Changes Survey" report.