Hackers are always lurking nearby, ready to exploit any mistake you make in order to infiltrate your network. Stay one step ahead! Learn how they think, act and hide their nasty moves in the June edition of SysAdmin magazine.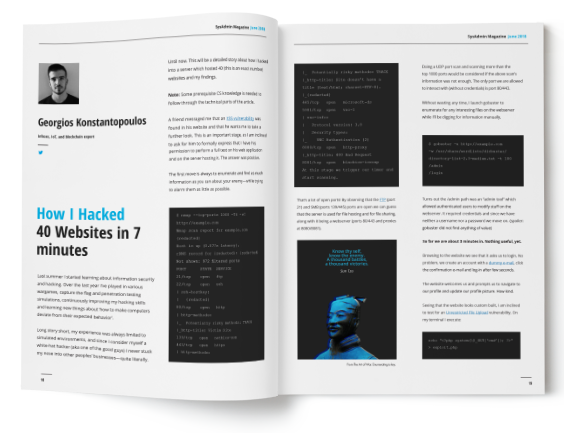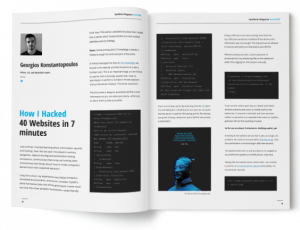 4 Steps You Should Take If You Have Been Hacked
A data breach can be a disastrous scenario for a small or medium-size business, and even the largest of corporations can be set back months or spend millions recovering from a hack. Learn the 4 key steps you should take immediately if your business has been hacked.
Top 10 Most Common Types of Cyber Attacks
Mounting a good defense requires understanding the offense. The article covers the most common types of cyber attacks and methods for defending against them to enhance your cyber security.
How to Detect Privileged Account Abuse
The faster you can detect, investigate and stem privileged account abuse, the better your chances of preventing damage and avoiding penalties. Lean why detection is better than prevention when dealing with privileged account abuse, what mistakes lead to failed abuse detection and how to avoid them.
How I Hacked 40 Websites in 7 minutes
A white hacker describes how he hacked into a server which hosted 40 websites and shares his findings.
Free Tool of the Month: Netwrix Auditor for Windows File Servers
The free edition of Netwrix Auditor for Windows File Servers delivers visibility into what's happening on your Windows-based file servers. This free file server software tracks changes made to files, folders, shares and permissions; detects deleted and newly created files and folders; and logs file server access attempts.
[Recorded Webinar Series] A Hacker Explains
Watch this practical webinar series about cybersecurity solutions, prepared by a white hacker Liam Cleary. These webinars walk you through the hacking 
process, the techniques hackers use once inside your network, and the tools and techniques you can use 
to defend your IT environment.
How- to Detect Who Read a File on Windows File Servers 
Sometimes users are granted access rights that enable them to read files containing sensitive data they shouldn't have access to. Continuous monitoring of users who read or attempt to read files can help you keep access to sensitive information under control, thereby minimizing the risk of data exfiltration.
Best Regards,
The SysAdmin Magazine Editorial Team
Download the June issue of SysAdmin Magazine now >>