365 days a year, sysadmins have our backs — saving our laptops after careless eating, ensuring signal purity, preventing printers from jamming and so much more, often with little or no thanks at all.  It's time for the silence to be broken and sysadmins to get the respect and appreciation they deserve!
Accordingly, we're dedicating our Sysadmin Day Special Edition to all the unsung heroes of server rooms. This issue is packed with tips and insights that will help sysadmins grow their careers and simplify their lives. You'll find answers to dozens of the top questions from sysadmins, such as "What are the best places in the U.S. for sysadmins to work and live?" and "What are the top 10 free sysadmin tools?"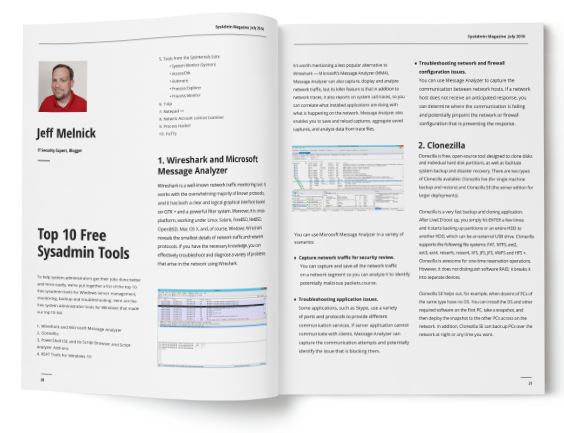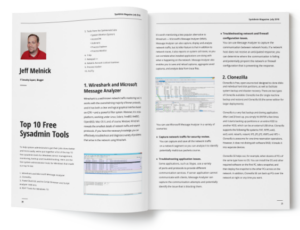 How to Become a System Administrator: Five Steps
Questioning how to be a computer sysadmin? If you are ready for a thorny path, here's what you need to know, which degree to acquire and how to find a job.
Best System Administrator Certifications for 2018
It's time to give your career a boost! Here is a list of top system administrator certifications so you can choose the certification program that best suits your career path.
Systems Administrator Salary in 2018: How Much Can You Earn?
A systems administrator's salary depends on many factors. Let's discuss how much sysadmins earn in the USA and the factors that affect where you fall in that range. You might learn that you need to switch from flip-flops to winter boots to find a better position in a completely different part of the country.
Top 10 Free Sysadmin Tools
To help system administrators get their jobs done better and more easily, we've put together a list of the top 10 free sysadmin tools for Windows server management, monitoring, backup and troubleshooting. This article lists the top 10 sysadmin tools for Windows that are completely free. Get better results with less effort using these best tools.
[Infographic] Key facts about system administrator jobs
Our new infographic based on the recent Sysadmin Survey. We polled 123 IT pros who work as network or system administrators to learn about their jobs, their career plans and what it takes to make them happy at work. It shows sysadmins thoughts on their salaries, career development and other aspects of their jobs.
Free Tool of the Month: Disk Space Monitor
Freeware tool that monitors low disk space on multiple servers for you. It keeps you abreast of which servers Download Free Tool are getting close to low disk space conditions so you can prevent server downtime and unexpected failures.
[How- to]: How to Find Duplicate Files
Duplicate files are often the result of users' mistakes, such as double copy actions or incorrect folder transfers. To avoid wasting space and driving up storage costs, you have to analyze your file structure, find duplicate files and remove them. A simple Windows PowerShell script can help you complete this tedious task faster.
Best Regards,
The SysAdmin Magazine Editorial Team
Download the July issue of SysAdmin Magazine now >>