December 5, 2013
View all posts by Nick Cavalancia →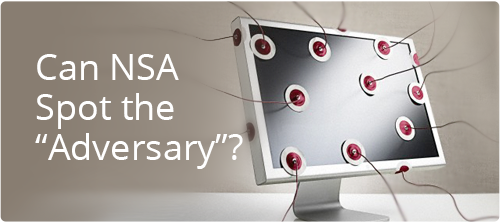 The NSA released a PDF entitled "Spotting the Adversary with Windows Event Log Monitoring" earlier this year. While there's a bit of irony in this, given the whole Snowden story that followed the release of this document, the PDF is still chock full of great information on what to watch for in an effort to "spot the adversary."  Now, I must warn you – there's good news and bad news that comes with this document.
The good news is it's probably one of the most detailed documents I've seen in a long time.  Everything from setting up Event Subscriptions, to a hardened use of Windows Remote Management, including the use of authentication and firewalls, this document tells you how to securely setup an environment where you can natively consolidate and monitor event log based entries.
In addition, the NSA goes onto cover a number of areas that should be monitored – complete with event IDs – which I've broken into two sections.
Machine-specific issues – which can be indications of malicious activity
Application Crashes
System or Service Failures
Kernel and Device Signing
The Windows Firewall
Administrator Activity – specific actions performed that may be suspect
Clearing of Event Logs
Software and Service Installation
Remote Desktop Logon
Account Usage
OK – so what's the bad news?  The bad news is you're still left to sort out a TON of event log detail and interpret whether the entries are a problem or not.
The real value of event logs is being able to see what specifically has changed.  In some cases, like a service failure, it's easy to see – the once working service now no longer is.  Same goes for something simple like the clearing of an event log – you'll know Joe Smith cleared it at a specific date and time.  So what's the big deal then?  Well, when you start looking at more advanced activity, like Account Usage, event logs will only take you so far.  Let's take the one example the NSA document hasn't taken into consideration – changing the audit policies themselves.  Think about it.  The entire setup spanning 67 pages only works IF auditing of each type of activity is enabled.  So what happens when the "adversary" simply turns off the auditing of, say, Account Usage, and then performs some dastardly deed?
You'll never catch it.  The reason? Changes to Group Policy only show up in the events as a change to the policy, but lack detail on exactly what was changed within the Group Policy.
To truly have a grasp on whether you have an "adversary" within or not and, if so, what that adversary is doing, you're going to require a solution that not only collects events, but can correlate them into something intelligent.  Your solution should:
Consolidate events
Focus on the events you are concerned about
Provide comprehensive detail about the changes to your systems, security and data
The NSA doc will take you to about 2 and a quarter of the three bullets, but it's the rest of that last bullet that is going to make the difference.  Knowing a change to a server was made last night at 11:53pm is well and fine, but knowing exactly what was changed is going to make all the difference in the world when trying to spot and address your enemies within.
Posted in
Articles
| Tagged
Adversary
,
Edward Snowden
,
event logs monitoring
,
group policy auditing
,
NSA
|
Leave a comment
December 3, 2013
View all posts by Nick Cavalancia →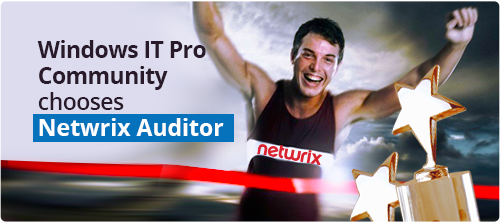 Last week Windows IT Pro, a well-known on-line publication for IT professionals, announced the results of their annual Community Choice Awards. Netwrix Auditor, our flagship product, received two Gold Awards this year and was named the Best Auditing/Compliance Product and Best Active Directory/Group Policy Product!
This is the fifth year in a row Windows IT Pro readers have voted Netwrix products as winners. This is rare and demonstrates how our solutions are actually solving the problems our customers face every day.

BEST AUDITING/COMPLIANCE PRODUCT
Gold: Netwrix Auditor, Netwrix
Silver: ChangeAuditor, Dell
Bronze: Centrify Server Suite Enterprise Edition, Centrify

BEST ACTIVE DIRECTORY/GROUP POLICY PRODUCT
Gold: Netwrix Auditor, Netwrix
Silver: ADManager Plus, ManageEngine
Bronze: Migration Manager for Active Directory, Dell
Thanks to everybody who voted for Netwrix Auditor this year!
You can find the full list of 2013 winners by clicking here.
Posted in
Awards
| Tagged
Active Directory auditing
,
Auditing and Compliance
,
Change and Configuration Auditing
,
change auditing
,
compliance auditing
,
group policy auditing
,
It systems auditing
|
Leave a comment
November 21, 2013
View all posts by Nick Cavalancia →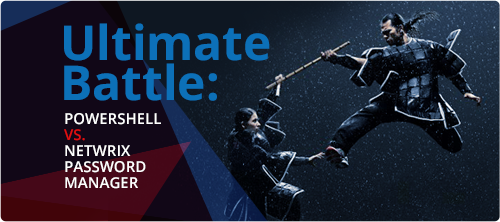 One of the most frequent tasks of an IT admin is resetting the user account passwords. This is a pretty simple and straightforward task, however if you're managing hundreds of active users in your environment this might become a routine and time consuming process you'd want to optimize.
In this article we'll compare the two approaches to resetting User Account Passwords:
Using Scripting in PowerShell
Using the Password Reset feature of Netwrix Password Manager
1)     Using PowerShell scripts
In his latest article 'Managing Active Directory with PowerShell' posted on windowsitpro.com, Darren Mar-elia describes the process of resetting the user account password in details. He suggests automating this task with the Set-ADAccountPassword cmdlet that can be used for either changing or resetting the account password: "Like the -AccountPassword parameter of the New-ADUser cmdlet, the Set-ADAccountPassword cmdlet leverages the SecureString data type for passwords, so you need to convert the plaintext passwords into secure strings." So if one needs to reset the password for the user Anna Smith the new password should be stored as a secure string in the $pass variable. After that the following command can be run:


Parameters used in the command:
-Identity parameter (provides SAM account name for the Anna Smith)
-NewPassword parameter with the $pass variable (provides the new password)
-Reset parameter (tells the cmdlet that this is a password reset, not a password change)
If you want Anna Smith change her password at next logon you can do that by using the


2)     Using Netwrix Password Manager
Netwrix Password Manager is an identity management solution that is free of charge for up to 50 users. It provides two options for resetting the user account password:
Resetting the User Account Password through the Web-Based Help Desk Portal (allows admins reset the user passwords)
Launch the Help Desk Portal of the Netwrix Password Manager and search for the user you want to reset the password for.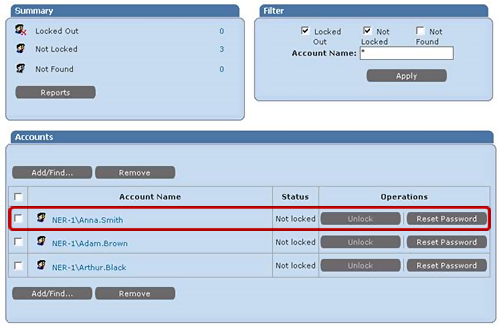 Once the user is found, you can reset the password and specify that you want the user change the passwords at next logon.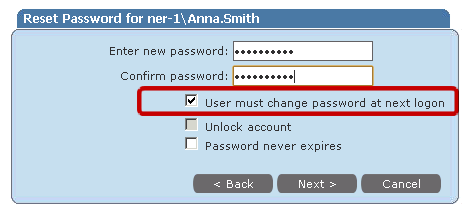 Resetting User Account Password through the Self-Service Portal (allows users reset their passwords themselves)
Netwrix Password Manager allows users to reset passwords themselves through the Self-Service portal. In order to have this ability the user must be enrolled into the application by completing the enrollment form that contains several identity verification questions. They will be asked when the user decides to rest the password.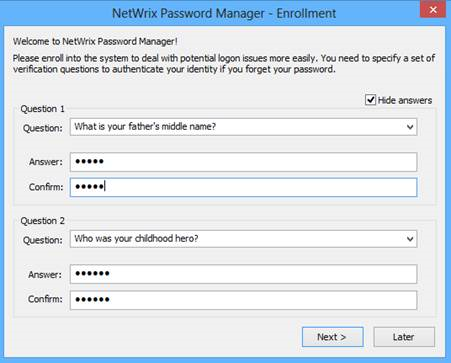 Once the form is completed the program confirms that the enrollment procedure has been finished successfully.

Now the user can reset the password himself and also specify if the password needs to be changed at next logon.
Verdict:
Both options are good for resetting the user account password. If you have very few users in your environment you might want to stick to the PowerShell scripting, because you would hardly be overloaded with password reset requests. But if you're taking care of hundreds of users this will not be the best option in the long run as you'll need to automate the password reset requests. This is where Netwrix Password Manager comes handy with its self-service password reset feature. There are some other important features you might want to consider such as:
Disconnected mode of operation – allows remote users who don't have access to domain at logon time to reset password after answering verification questions
Auditing, security and compliance – all password resets and account unlock operations are logged in detail for security and compliance purposes
Alerting about account operations – e-mail alerts can be setup to notify administrators and end users about certain account operations, such as enrollments, password resets etc.
Posted in
Articles
,
Freeware
| Tagged
identity management
,
identity management solution
,
NetWrix password manager
,
password reset
,
PowerShell
,
self-service password reset
,
User Account Password
,
user identity
|
Leave a comment
November 11, 2013
View all posts by Nick Cavalancia →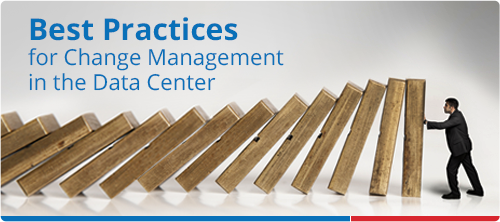 When it comes to change management, Scott Matteson gets it.  Too many companies today make changes without any kind of change management in place. Scott's approach even includes the mandated use of individual accounts to perform changes so that Auditing of system changes can easily be tied back to a specific person.
Many of you won't implement change management in your environment, but you do desire to have the ability to track what changes are being made in systems like Active Directory, Exchange, and your Windows-based file servers. If you fit into this category, you're on the right path. A single change can impact tens, hundreds, or even thousands of users.  With no ability to check what changed, it will be extremely difficult to identify the change that is impacting your business.
Whether you implement change management audit abiding by a formal strategy or just want to be able to know what has changed in your environment, Scott's idea of individual accounts and auditing changes are critical.
Posted in
Articles
| Tagged
Active Directory auditing
,
change management
,
change management audit
,
Exchange auditing
,
Windows Server auditing
|
Leave a comment
November 7, 2013
View all posts by Nick Cavalancia →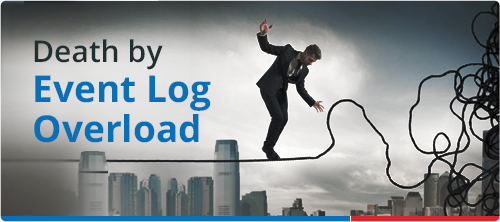 When it comes to security, event logs are supposed to be the best friends of an IT guy managing the environment, right? Roger Grimes from InfoWorld claims that the evidence of malicious activity can be found in Event Logs.
So, if companies today already have all necessary data that points directly to the malware, why do we see so many breaches these days?
The answer is simple: They're just not watching. The reality is companies today aren't looking, not because they don't care, but because it is difficult to search through a disparate array of event logs spread across the network and detect the one log entry that's truly meaningful.
Grimes says – 'We get information overload from everywhere'. Companies simply do not have the time to analyze every single drop from the information ocean that they get daily. The 'manual' approach to data analysis is just not an option.
So then, are companies required to purchase powerful and costly alerting systems? Grimes mentions that "most alerting systems are 99.999 percent full of events that indicate nothing malicious whatsoever" – a sad reality that makes the ROI of an alerting system suspect.
If your system analyzes everything and sends you all the data the system finds relevant, it's a classic case where you believe you're keeping an eye on everything but in reality there's too much information to keep anything secure.  The challenge here is to simplify down the process of auditing events without data overload while raising the intelligence used to determine what's a problem and what's not.
Simplicity, Transparency and Effectiveness are the 3 key elements you should expect from a 3rd party solution that helps you understand what's going on in your environment at any point in time. Being able to detect and report on who is doing what in your critical systems, like Active Directory or File Server, or Exchange should be EASY. Moreover it should provide you with the actionable intelligence that could be used 'as is' to address your specific problems (i.e. predefined compliance reports).
Still thinking that relying on event logs alone is a good idea? Unless you want to drown in a sea of meaningless events, think again.
Posted in
Articles
| Tagged
Active Directory auditing
,
audit event logs
,
change auditing
,
change auditing software
,
compliance auditing
,
compliance reports
,
compliance tool
,
event log management
,
Exchange auditing
,
File server auditing
|
Leave a comment
October 31, 2013
View all posts by Nick Cavalancia →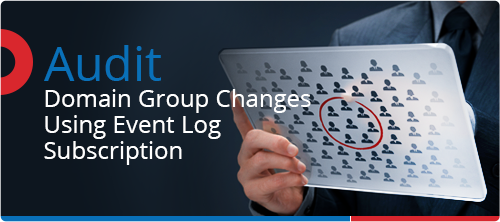 Many IT folks like the "Do-it-Yourself" approach to solving many tasks. This article written by Chris Colorado provides some very detailed instructions on how to setup Active Directory Auditing of not just one DC, but (in theory) all of them, centrally. The method described utilizes Event Log data.  Another method involves Monitoring via PowerShell. But if your auditing of Active Directory requires tracking additional types of changes and more detail, you may need a 3rd party solution to assist. If this well written native method doesn't work for you, remember you can find both limited capability freeware and full enterprise paid solutions to audit your Active Directory with Netwrix.
Posted in
Articles
|
Leave a comment
October 28, 2013
View all posts by Nick Cavalancia →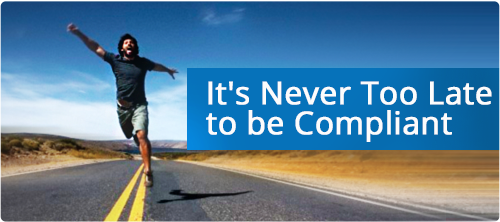 September 23, 2013 was a deadline for all medical industry contractors and vendors to comply with HIPAA omnibus rule. This applies to all companies that touched sensitive patient information such as law firms, accountants, data analytics, and other health IT companies that serve the healthcare industry. According to the new rules the companies that are not compliant can get hit with fines of up to $1.5 million per violation. The risks have risen drastically, right?
According to the Department of Health and Human Services' Office for Civil Right the companies will spend a total of 32.8 million hours complying with the new rules. This time the federal regulators are really serious in their efforts and are already planning for a permanent HIPAA audit program in 2014.
When it comes to protecting the sensitive data there several basic things one needs to keep in mind:
Make sure that the right access permissions are delegated only to the right parties
 Control the permission changes to ensure that the intelligence is protected
Being able to detect and report on changes to permissions is critical because even an accidental change to file permissions on the file server can lead to unauthorized access to your data. This is where the change auditing of critical security systems and data comes into play. Not only will it help your company to control the changes to current configurations of your file servers, but also report on who accessed what file in case of a breach.
That being said if your company is still lagging behind its compliance program, you'd better hurry up. An impressive of 1.5 million per violation makes it never too late.
Posted in
Articles
| Tagged
HIPAA compliance
,
HIPAA omnibus rule
,
HIPAA regulations
|
Leave a comment
October 24, 2013
View all posts by Nick Cavalancia →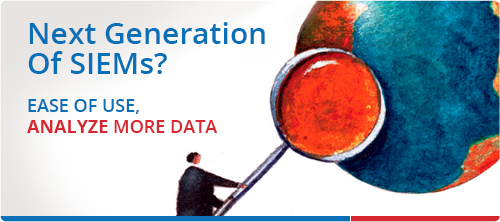 In one of the most recent articles posted on darkreading.com, Robert Lemans speaks about the new features of Security Information and Event Management (SIEM) systems and some common problems the comapnies face when using them.
The most interesting quote in this article came as no surprise – "Yet SIEM deployments are difficult. The complexity of integrating a variety of different data feeds requires knowledgeable security analysts." The question "Why is SIEM so difficult?" should be raised. The reason is simple – someone has to take the seemingly disparate data and find patterns that represent actions. Hmmm… actions – now we're getting somewhere. Organizations want SIEM so they can tell what action has been taken.  In the case of IT changes that impact security and access to systems and data, the activity data (usually found in the form of logs) itself lacks detail.  Generally speaking, the best you can do is to see that a change was made, by whom and when the change was made.
But that's not the detail a SIEM security analyst is looking for!
To get to the "Ease of Use" in the title of this article, an organization utilizing SIEM wants to know exactly what the change (that is, the action) was.  If a SIEM solution has the specific detail on every change (think what the change was, before and after values, who/when/where, etc.) made within critical systems, the utilization of SIEM doesn't really become an issue of "more data", but instead "more useful data."
SIEM is only as good as the data ported to it, so in order to have this level of system change data, you're going to need to have a solution in place that is auditing changes to your critical systems.
Posted in
Articles
| Tagged
Change and Configuration Auditing
,
change auditing
,
change auditing solution
,
SIEM solutions
|
Leave a comment
October 22, 2013
View all posts by Jeff Melnick →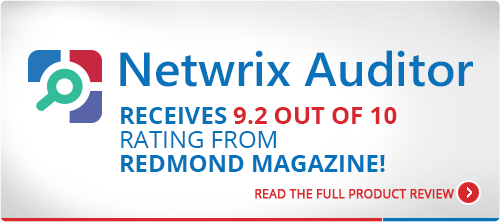 Redmond Magazine has conducted  a product review of Netwrix Auditor. Our flagship solution for configuration auditing of IT systems received an exceptional rating of 9.2 out of 10. None of Netwrix Auditor's competitors received such a high score.
According to Redmond Magazine, Netwrix Auditor best fits the organizations "that want a single tool for a wide spectrum of system-auditing requirements."
Top 3 Strenghts of Netwrix Auditor Selected by Redmond:
Simplicity of installation: "Installation was a fairly straightforward process"
Unique set of features: "Netwrix Auditor aims to ease routine reviews and management processes across the gamut of components of your information infrastructure"
Ease of use: "Auditing is generally a rather difficult task, especially if done manually. All of the many details you need to consider and remember are taken care of by Netwrix Auditor"
You can read the full product review on-line or find it in October issue of Redmond Magazine.
Posted in Awards | Tagged change auditing software, configuration auting software | Leave a comment

October 18, 2013
View all posts by Deb Shinder →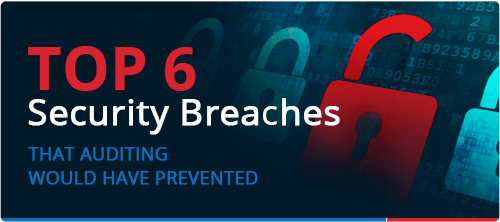 Because IT security breaches have become so prevalent, the common model for addressing them is often more reactive than proactive. Have you given up and given in to the idea that breaches are inevitable? Money, time and effort is put into establishing incident response teams, but often preventative efforts don't go much further than applying the patches released by major software vendors – and sometimes even that falls by the wayside.
It's true that some breaches are unavoidable, but when they occur, time is of the essence. You need to know about it as soon as possible so you can take steps to ameliorate the damage. Auditing can mean the difference in whether you get that information in time. And in some cases, the breach didn't have to happen at all. Auditing is also your best defensive tactic for preventing security breaches. In fact, many of the specific breaches reported over the last few months could have been prevented or remediated by a good auditing program. Let's take a look at some examples.
Many breaches involve access by persons who should not have access. This can happen due to the wrong configuration settings or the wrong permissions being assigned to an account. Even when everything is set up perfectly, changes can be inadvertently or deliberately made that put your organization's security at risk.
Change auditing can detect potentially dangerous situations before an actual breach occurs. Netwrix Auditor is one of the most comprehensive solutions for tracking and managing changes and ensuring that there are no unintended consequences when necessary changes to settings or permissions are made.
Sometimes the unauthorized access is more difficult to prevent because it's done using an account that has a legitimate need for permissions to the particular files.
A popular way to gain unauthorized access is through a brute force attack, which can involve trying multiple password/user combinations until one works.
Auditing of logons, particularly failed logon attempts, can indicate that a brute force attack is in progress and real-time notification can make it possible for administrators to respond before the network is breached.
Configuration auditing is a must to prevent this type of attack. By auditing the configurations of Active Directory and other databases where configurations are stored, as well as Group Policy settings, file server configuration and file access, SQL Server and all Windows servers, you maintain complete control over what's happening on your network on an ongoing basis.
It's not only misconfiguration of the operating system that can put you at risk – improperly configured third party applications can pose an even bigger threat because their vendors may be less proactive about warning users of problems discovered with default configurations, and changes that are made to the settings may be overlooked. I like that Netwrix Auditor can audit virtually any application, via session auditing and tracking of configurations stored in databases.
Auditing may seem like a dull topic, but helping to thwart cybercriminals by preventing and more readily detecting security breaches can save your company money and its reputation, and that's pretty exciting.
An ounce of auditing prevention is worth a pound of cure!
Posted in Articles | Tagged active directory audting, deb shinder, File server auditing, group policy auditing, security breaches, Windows Server auditing | Leave a comment