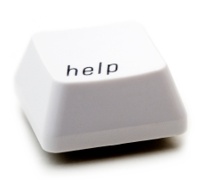 Recently on Spiceworks, I shared a handy resource for users interested in Group Policy management. The post was well received by the community and I was quite pleased to have provided it. Basically, it was a TechNet resource called the Group Policy Search Tool. Its purpose is to help you find the desired setting you need in the Group Policy editor.
Without a resource like this, many pointed out that when it comes to using Group Policy, one of the most time-consuming and challenging tasks is simply recalling or locating what setting is needed for the particular task. Group Policy management allows you to control just about every user or machine behavior in your environment. The list of things you can manage with GPO settings is long and likely the primary reason why it's so difficult to use it effectively unless you work with it every day.
Most administrators out there juggle multiple responsibilities and know how difficult it can be to acquire a high level of skill in a technology especially one that isn't used often. Group Policy management can fall into this category. Many GPO settings for objects and behaviors such as enforcing a password policy and setting default desktop backgrounds are familiar and easily found and understood. Lesser known GPO settings are more like mythical creatures. You've heard a setting exists yet you can't say for certain you've seen it let alone use it.
If you need more control over what's going on in your environment and want to implement change auditing for Group Policy management and GPO settings, take a look at the NetWrix Group Policy Change Reporter. It audits all changes in Group Policy and automatically sends detailed e-mail reports showing who made what changes, when and where as well as before and after information. Furthermore, it can store this data for seven years or more and can generate custom reports.
I hope you visit the links above and get a chance to check out this great free tool to help your Group Policy management tasks. What is your most strange, mythical, mystical or odd Group Policy setting you worked with and how did you use it? Share your stories below and let me know if you found this tool useful too: