What a year it was, indeed. As the CEO and President of NetWrix, and I'm proud to say that 2010 was the most successful year ever: record-setting sales numbers, new customer acquisitions, innovative new technologies, widespread industry recognition – and so it goes. Great products, smart marketing, hardworking sales, exceptional customer service – I have to say it all happened because of great people who contributed to this tremendous success.
2010 By the Numbers
Our success last year is highlighted by the 112% revenue increase, coupled with the 42% new customer acquisition rate that we enjoyed. As a result, we brought in more revenue in 2010 than we had in all previous years combined.
That continued business success has allowed us to grow by way of key additions to the R&D, marketing, sales and customer service teams. Having completed the switch from start-up to a growth-stage company, we are now preparing for further expansion. And we are still 100% self-funded and we have always been profitable, since the beginning.
2010 in Technology
Of course, without new solutions and regular product enhancements, we would not be where we are today. 2010 was another example of our commitment to innovation, and our unwillingness to remain stagnant within an increasingly dynamic culture.
Our first major product release of 2010 was the Change Reporter Suite, an integrated auditing and compliance solution for the entire IT infrastructure, our flagship offering and core competency. We have since continued to enhance the suite with major feature additions, such as auditing of network devices (Cisco, CheckPoint etc), server configuration, SharePoint and other systems. And we continue on.
With 2011 underway, we are now planning for the next round of developments and product enhancements that will enable us to continue moving forward. We're excited about the next generation of solutions that are currently in the last stages of production. All of our new products will include game-changing improvements that we expect to revolutionize the NetWrix product line and strengthening our Number One position in Change Auditing, our core competency. One example is the recently introduced integration with Microsoft System Center Operations Manager and other 3rd-party SIEM systems.
2010 By the Awards
Public and industry recognition is always an honor, and in 2010, NetWrix brought home 13 awards, including the WindowSecurity.com Reader's Choice Award (Group Policy Auditing):

The Best of Microsoft Tech-Ed 2010 (Endpoint Security):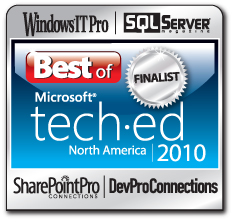 WindowSecurity.com Gold Award (Change Auditing):

Windows IT Pro Community Choice Gold Award (Auditing and Compliance):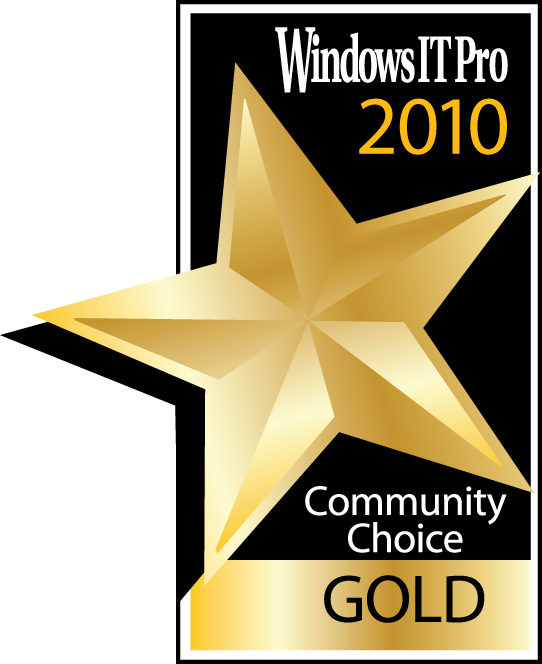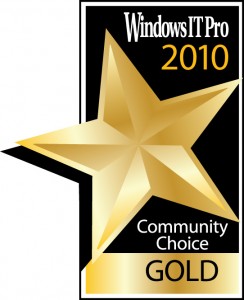 And nine other Windows IT Pro Community Choice and Editor's Best honors, including Best Active Directory and Group Policy product, Best Systems Management Product and more: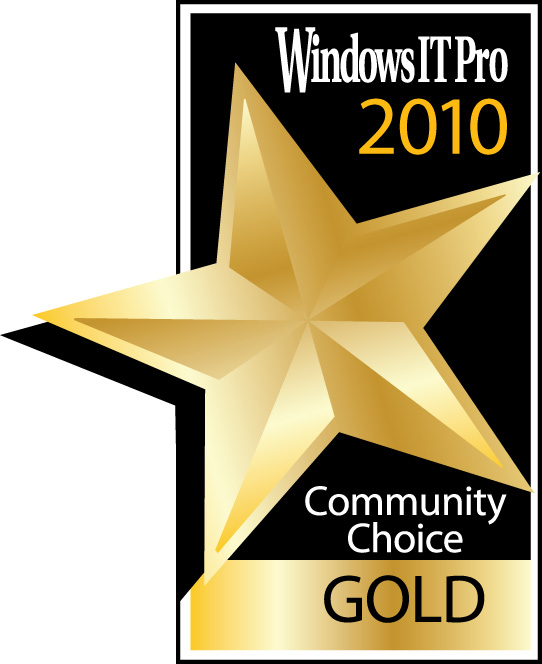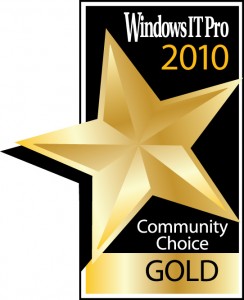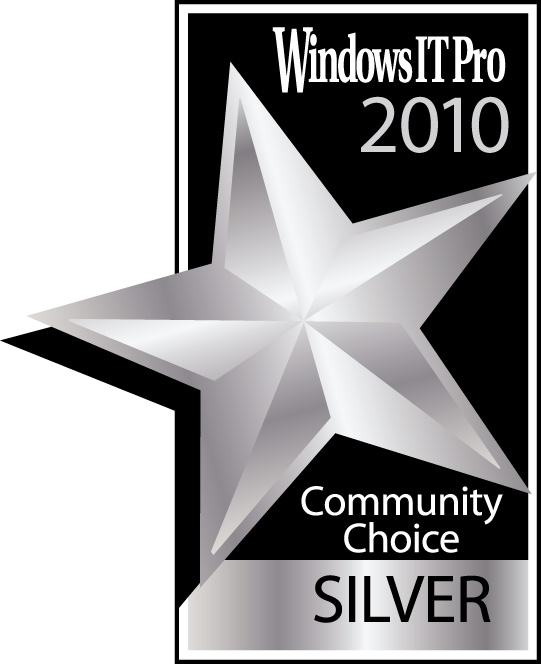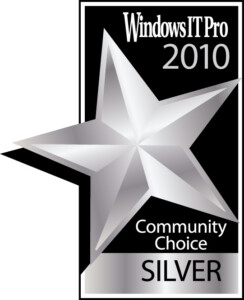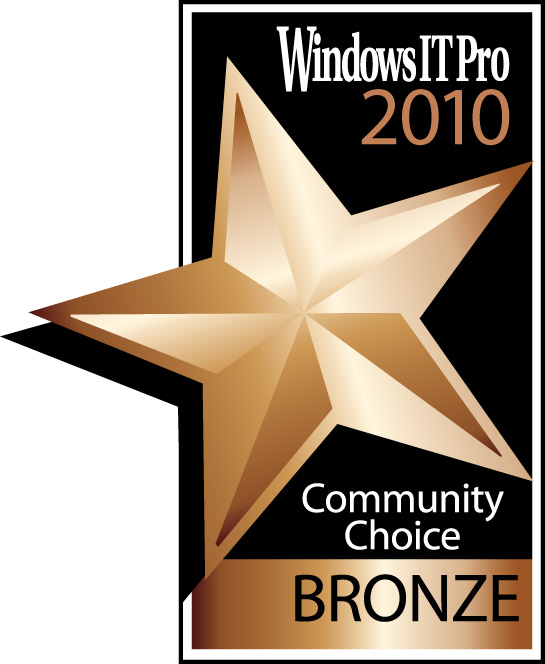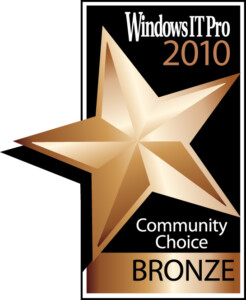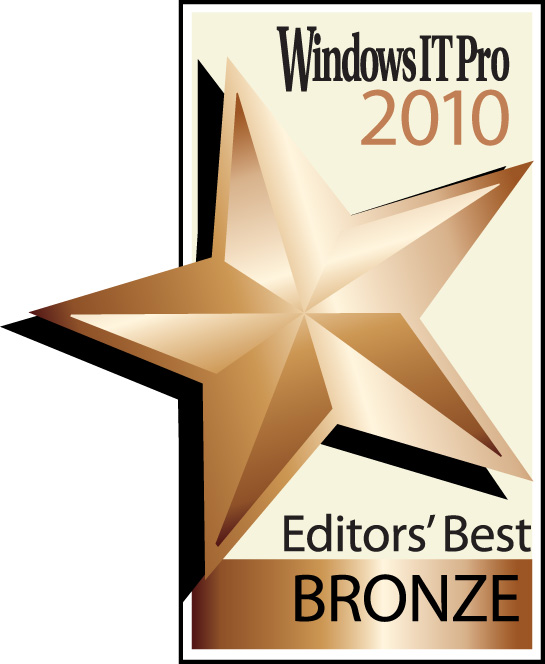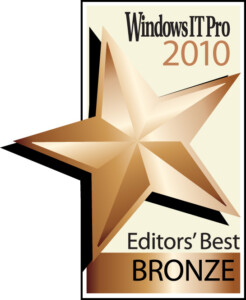 2010 in the Public Eye
Positive reviews from Windows IT Pro, Redmond Magazine, TechRepublic, WindowSecurity.com, and many others acknowledged the quality and innovation of NetWrix solutions, and we're proud to be recognized as an industry leader by those who know IT best.
Eric Rux of Windows IT Pro Magazine, for example, said "If you need AD reporting and want better protection, NetWrix should be your first stop in your product search."
Deb Shinder of TechRepublic added "NetWrix Change Reporter Suite stands out for its easy deployment and usability and its comprehensive coverage of every change made within a network."
2010 in Customer Service
Customer service was an important part of our growth last year. We introduced numerous improvements to the support process, such as increased support call pickup time, the self-service customer support portal, and several others. And we continue working hard to make our customer service the best in the industry.
2010 in Customer Loyalty
Perhaps, however, the voices of our loyal customers say more than I, or any other industry professional ever could. At NetWrix, we know that the proof is in the pudding, and that is why we are confident letting those who use our products on a daily basis speak up for us.
Leo Aalsma, the IT Coordinator at Calibris, for example, said "the NetWrix product did exactly what we needed, so we didn't have to search any further. It was very easy to justify the purchase of a product which proved itself in the trial period and came with excellent support."
Ambers Ferrara, Sr. System Administrator at Transplace said "The information provided by this NetWrix product has become integral to our IT department and auditors."
Chris Hager, Information Technology Officer at Hasting City Bank, added "NetWrix's set of products is innovative and empowers the administrator with tools that they sometimes didn't know he needed until they saw that someone had created them."
Phillip Collins, IT Director, Little Rock CVB, was very excited: "Most companies would not have been as helpful as you in the troubleshooting. Your help will be remembered."
Thank you guys! And thanks to thousands of loyal customers who believe in NetWrix and love NetWrix so much. We are humbled by your allegiance to NetWrix products, and we pledge to continue producing innovative and award-winning technologies that will make your jobs easier.
Best regards,
Michael Fimin
CEO and President
NetWrix Corporation