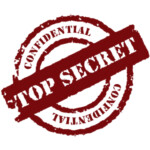 October was another important month for NetWrix and we have made a lot of great steps on our way to success. I originally wrote this letter to all NetWrix employees and sent it internally, but after that I decided to make it public for the world to see, because there's really nothing to hide and we are very proud of what we are doing here.
The high level structure of any technology company can be represented using this very simple formula:
Success = Technology x Marketing x Sales x Customer Service
The components are listed in the "downstream" sequence (in order of appearance), with each component "multiplying" the overall success (hence the 'multiply by' operation). It's interesting that a zero value of any component results in zero success (for example, no marketing = no sales, no technology = no marketing etc). So let me summarize each component of NetWrix success quickly.
Technology:
This is the area of continued innovation and proven leadership. It's easy to see just by looking at several recent releases of new products by competitors. They are trying hard to keep pace with NetWrix, #1 for Change Auditing and Compliance. Most important features of their "new" versions have been a part of NetWrix solution for more than a year. Bottom line: NetWrix is leading, our competitors are just following. Our technology even helps us in hiring – one of our customers in the UK was so happy with us so they referred NetWrix to a sales person from another company they've been dealing with and this resulted in new hire in the UK.
The whole new team will now be responsible for development of our common platform framework, NetWrix Enterprise Management Console. This new team will oversee and review all user interface development activities, standardizing and making our user interfaces consistent across the entire product line. It's noteworthy that the person we recently hired to manage this team came from one of our major competitors.
There's a lot more in the pipeline to keep making our platform the strongest and best of breed in the industry. The most important direction we are headed is the ease setup, configuration and usage, to leave minimum room for mistakes and possible troubleshooting. We have to make sure that our customers who use our offerings do not experience any major issues and rarely even need any help from technical support. There is a saying that the best support is no support. But I'm in no way saying we are getting rid of our support team 🙂 But I am saying that our development has to create HIGHEST QUALITY products that require the absolute minimum of support and and we have detailed roadmap how to achieve this.
Marketing:
This area has been our long-time weakness and finally it's taking its shape and starting to accelerate. It's not just words, because we have several proofs. For example, Spiceworks referring to NetWrix as an example of leading social marketing innovation. Another example is a quote of VP of Marketing of a competing company, who sent his resume for consideration and wants to work for NetWrix: "Everywhere I look I am seeing NetWrix. Customers are talking about you, your marketing seems to be everywhere, I get daily updates from you. I am starting to think about looking around for more ambitious companies in this space and NetWrix is the first one that comes to mind." And last (but not least) is the continued recognition by major competitors: the recent discovery of "competitive playbook" created by one of them to fight with NetWrix, their significant enemy. Again, it's all about great people. For example, the recent new hires both in direct and channel marketing and promotion of proven management personnel.
Sales:
In sales, our major achievement is a recently hired dedicated head of our sales team. Joe Teti came on board with almost 20 years of sales management and IT industry background is a critical addition to our sales organization, bringing it to the next level.
And of course sales is all about the numbers! 5 new sales people and 4 new regions covered: Mountain States, Southeast, Latin America and the United Kingdom. Latin America is a strategic new market for NetWrix and we look forward to serving our customers there. New sales department in the UK will bring the UK sales (6th largest economy in the world!) to the whole new level. Our regional coverage and presence is now better than ever and we are looking towards a very successful Q4 2011 and 2012. Our sales force and support teams keep expanding and by the end of 2012 we plan to increase both at least twice.
Customer Service:
With the sales team increased more than twice in just few months we need to keep pace with the need of expanded customer base. We already addressed this with the recent hires of new pre-sales and support personnel and more new hires coming soon. Overall, our support team is doing very well and several recent customer testimonials speak for themselves: "I wish all our vendors were as responsive as NetWrix support" and "We absolutely love NetWrix!".
P.S. I hope you all enjoyed this "quick" update (sorry – no matter how hard I tried I couldn't make it shorter). More to follow and once again – any feedback, any questions, any suggestions – all of this is very, very welcome and please do not hesitate to ask me directly by posting your reply to this post below or posting your comments on NetWrix Facebook page or NetWrix Linked group.