Today, Netwrix Corporation released a new version of Netwrix Auditor, a visibility platform for user behavior analysis and risk mitigation that enables control over changes, configurations and access in hybrid IT environments to protect data regardless of its location.
The platform provides security intelligence to identify security holes, detect anomalies in user behavior and investigate threat patterns in time to prevent real damage.
A free trial of Netwrix Auditor 9.5 is available here
New capabilities available in Netwrix Auditor 9.5 include:
Risk Assessment
Identify and prioritize risks
Organizations can detect, assess and remediate the security, governance and compliance gaps in their unique IT environments, so they can proactively reduce their attack surface and thereby minimize the ability of intruders and insiders to steal data or cause damage.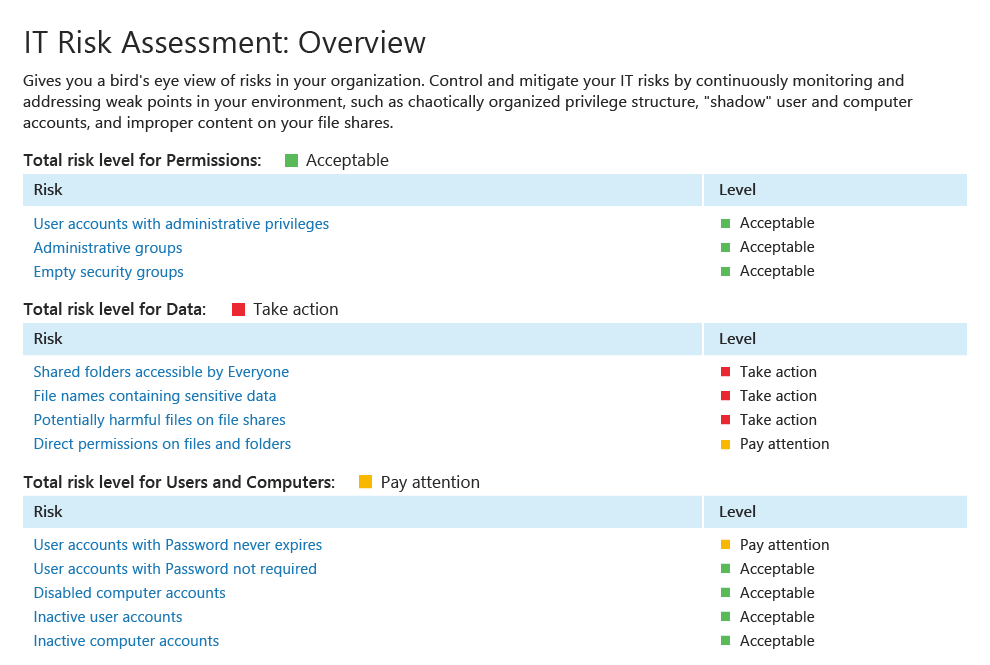 Behavior Anomaly Discovery
Improve detection of threat actors
Customers can better detect rogue insiders and accounts compromised by external attackers with a single aggregated view of the anomalous activity by each individual. The associated risk scores enable them to prioritize incidents so they can investigate the most critical ones first and determine the best response.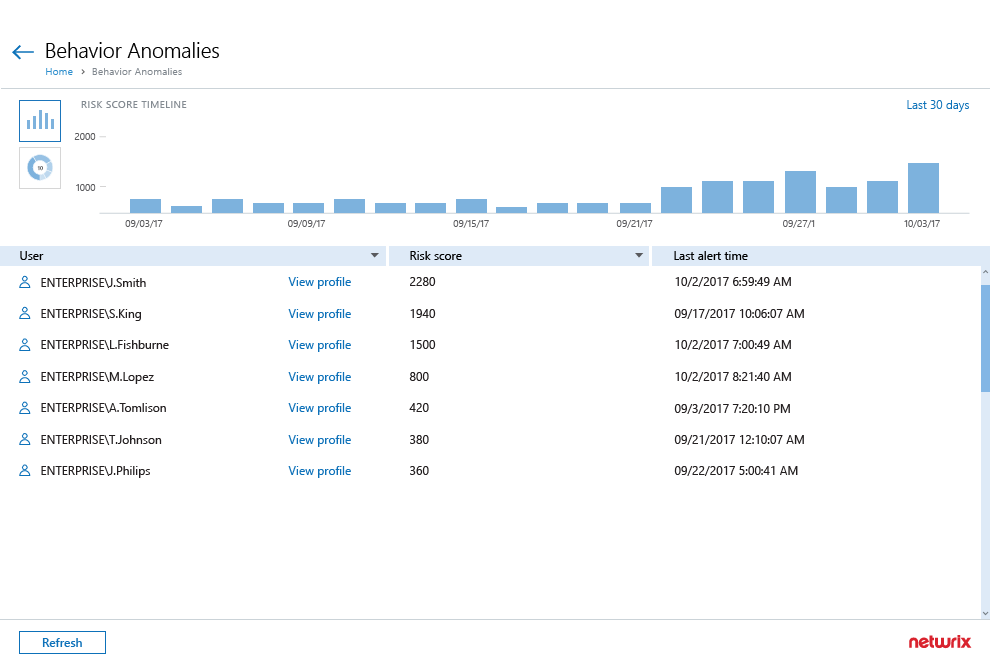 Permissions Analysis in Active Directory & Windows Server
Mitigate the risk of privilege abuse
Customers can gain peace of mind and ensure regulatory compliance by enforcing good access hygiene in Active Directory and Windows Server. The new security intelligence helps make certain that access rights in these backbone systems are in strict accordance with the least-privilege principle to limit the reach of both human and automated attacks.
New API-enabled Integrations
Automate incident management workflows and maximize visibility into Linux environments
The Netwrix Add-on Store has been updated with three free, ready-to-use add-ons:
Try the upgraded Netwrix Auditor platform right now!
Please share your thoughts, reviews and suggestions about the new Netwrix Auditor in the comments section of this blog post.