What is Microsoft Office 365?
Office 365 is a set of cloud-based applications and services offered by Microsoft. A subscription-based service, it can include applications such as Office 365 (Word, Excel, etc.), Exchange Online, SharePoint Online, and OneDrive for Business. All Office 365 applications are updated automatically with no additional charge, unlike on-premises Microsoft Office and Windows solutions, where users have to pay for each newer version. Microsoft Office 365 is becoming more and more popular because of its flexible licensing strategy and because it is available from any PC or mobile device that has access to the internet. Today we will take a look at the best Microsoft Office 365 tools.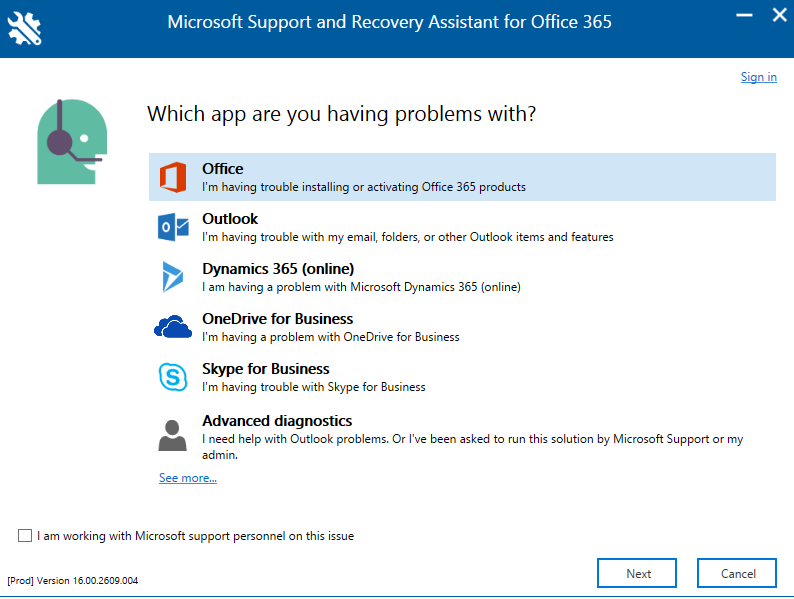 Microsoft Office 365 has extremely high availability — up to 99.9 percent. But if you're having trouble with Outlook, Dynamics 365, OneDrive for Business or Skype for Busines, just run Microsoft Support and Recovery Assistant for Office 365. This free tool automates troubleshooting by checking licenses, authentication, updates, protocols, etc. For example, the tool can help you with the following problems:
Outlook has stopped responding.
Outlook cannot send or receive email or cannot connect to the server.
Outlook keeps asking for a password.
Shared mailboxes or shared calendars don't work.
You have errors during Office installation or activation.
You experience problems during OneDrive installation and file synchronization.
Outlook has problems accessing the web.
You have problems installing, enabling or connecting Dynamics 365.
The tool will either automatically fix the problem or provide instructions for recommended resolutions. If the program cannot fix your problem, it will advise you contact Microsoft support services. All diagnostics are automatically saved in a log for you to share with Microsoft Support.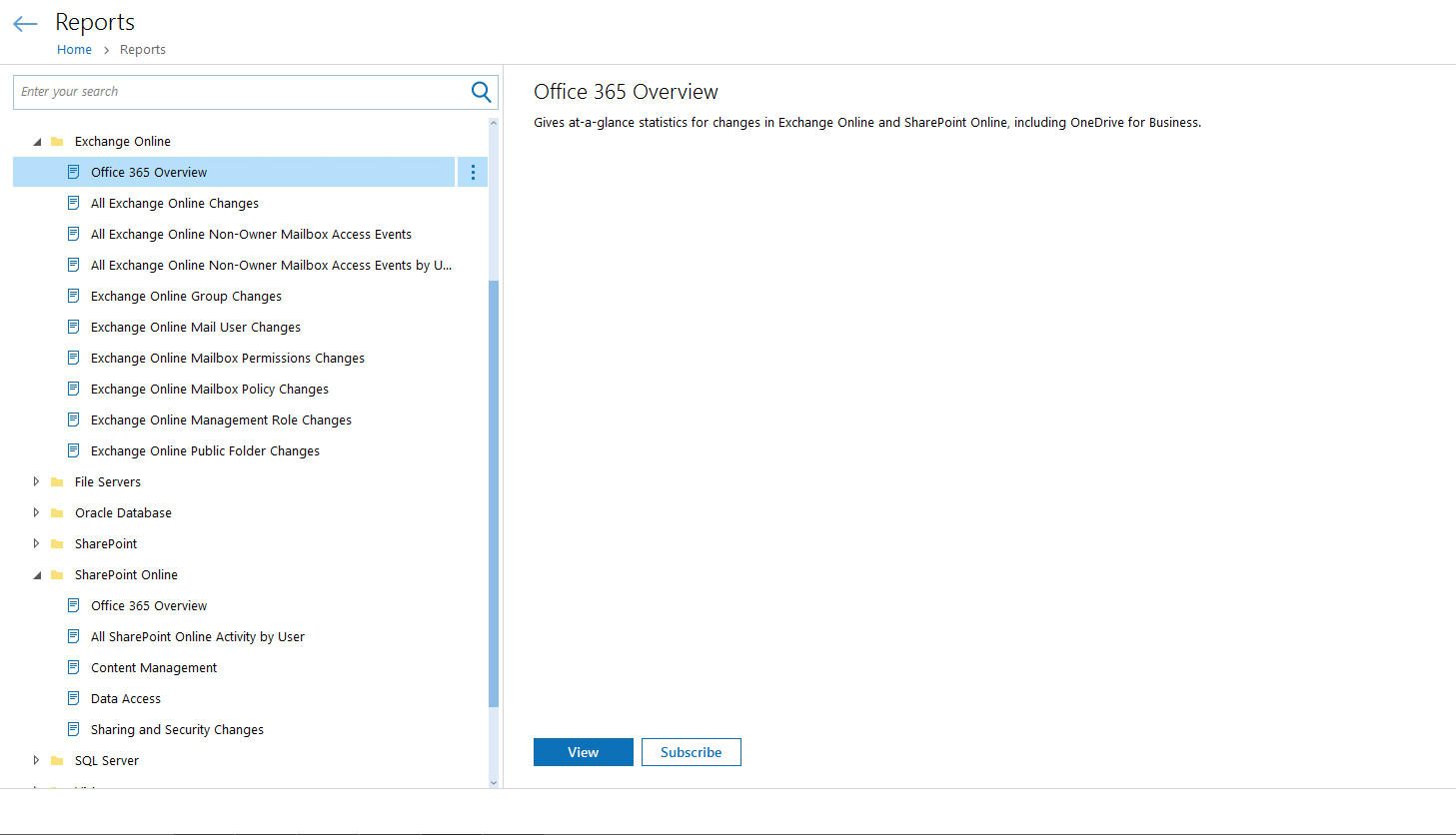 Netwrix Auditor for Office 365 provides actionable intelligence about what's going on in your Office 365 environment. It monitors user activity in SharePoint Online, non-owner mailbox access events in Exchange Online, and changes in SharePoint Online, Exchange Online and OneDrive for Business, with the who, what, when and where details and before and after values for all changes. You can view this information in actionable reports and dashboards with flexible filtering, sorting and subscription options, and export it to various document formats, such as .pdf or .csv. The application also has alerting features so you can get notified about suspicious or critical events as they happen. And the two-tiered storage enables you to store your audit data for as long as you need.
Netwrix Auditor for Office 365 installation and configuration are quite simple, and it has a well-designed and responsive graphical user interface. You can use it for free for 20 days; after that, it can be converted to the Free Community Edition, which will send you daily reports about all changes made in your Office 365 during the past 24 hours. All these features make Netwrix Auditor for Office 365 one of the best monitoring tools for Office 365.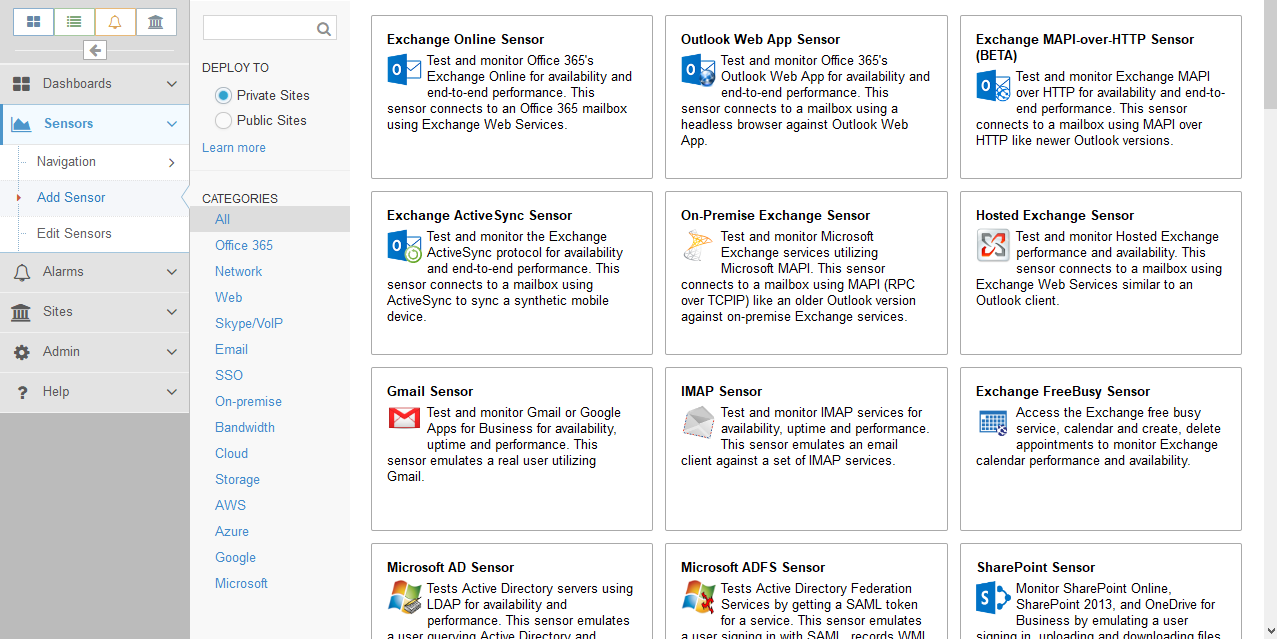 Exoprise CloudReady is a monitoring product that provides real-time insight into the performance and availability of Office 365 apps and services and the health of Microsoft Azure AD, AWS, Gmail and other services. It provides both web and API transaction monitoring of mission-critical cloud services and apps. It monitors performance in your hybrid environment, as well as access to cloud apps from the company network. Additionally Exoprise CloudReady helps with network path diagnostics and offers proactive notifications. All these features provide end-to-end visibility into system and application availability, so you will know when an app is down as soon as possible. Exoprise CloudReady has responsive, well-designed web interface. It has a 15-day free trial period for up to three sensors and a subscription-based license.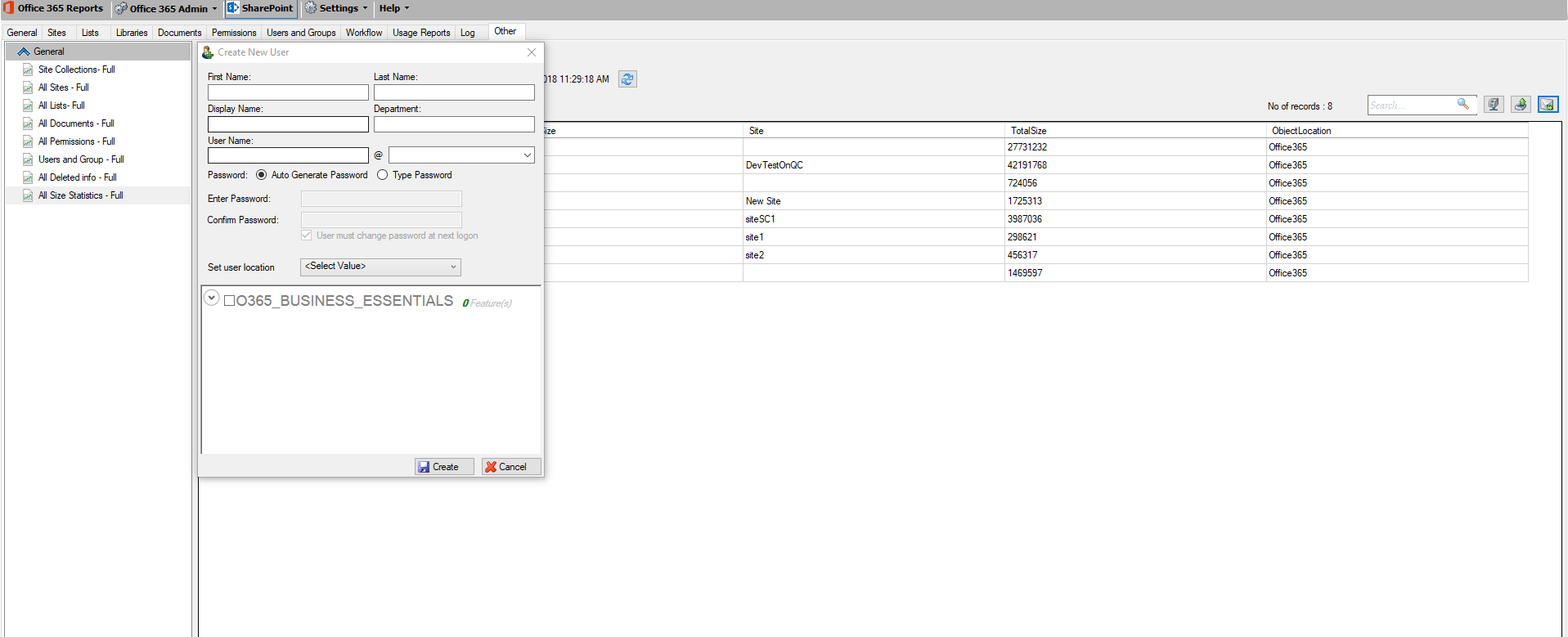 GingerEx for Office 365 makes it easy to manage Office 365 environments, including user accounts, licenses, Exchange Online and Office 365 groups. This Office 365 admin tool has good reporting capabilities, such as reporting on permissions, group membership, mobile devices and logons. For example, the reports on SharePoint Online enable you to see information about your sites, permissions and users. The reports can be exported, printed or sent by email.
GingerEx for Office 365 is mainly a management tool, so it can help you manage user accounts, mailboxes, licenses, groups and passwords. It also enables you to create users in bulk and manage permissions. The user interface is very simple but looks outdated, and report generation takes some time. GingerEx has 15-day free trial, which is enough time to evaluate it.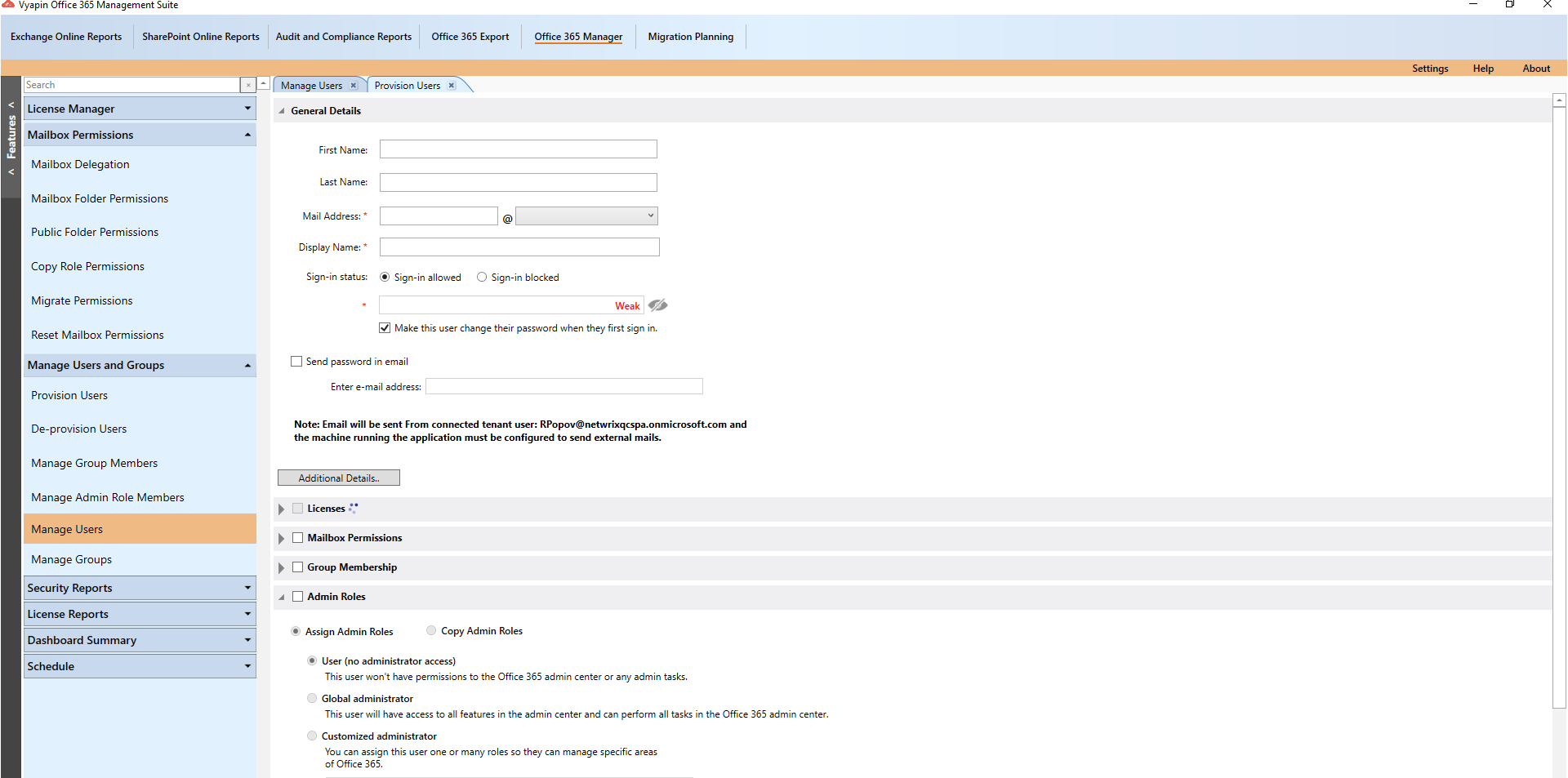 Another great management tool for Office 365 is Vyapin Office 365 Management Suite. This Office 365 management tool provides a variety of modules that provide a broad range of reporting capabilities, from reviewing security to provisioning Office 365 users and groups to other administrative task management. For example, you can generate reports about the top users by mailbox size, active and inactive mailboxes, or the overall configuration and health of your Office 365.  The UI is responsive, and reports are generated quite quickly and can be exported to html, .csv and .xlsx formats. You can also manage mailbox permissions, licenses, users and groups; export mailboxes to .pst or to the file system; and export OneDrive for Business files to any location you find suitable. Vyapin Office 365 Management Suite has a 15-day evaluation period and charges for each module separately.

We have described a number of Office 365 cloud management and reporting tools; now, let's take a look at an Office 365 migration tool. Content Matrix helps you assess, plan and execute a migration from on-premises SharePoint, file shares, Exchange public folders and other sources to the SharePoint Online platform, even in complex enterprise environments. Using a pre-defined migration configuration, users can move content from source to target themselves, reducing the need for additional IT resources and the time required to complete the migration. The interface is responsive and clear, so you can easily migrate only the files you need. Another handy feature of Metalogix Content Matrix is the ability to schedule a series of migration jobs, so that each group of content can be moved at a convenient time.
Metalogix Content Matrix is not very user-friendly; however, the user interface is extremely powerful once you learn to use it. The product has a 15-day free trial, which is probably sufficient to explore all its features.