Our next FREE cheat sheet is devoted to auditing changes in the File Server. In this quick guide you'll find the information about required system configurations, HOW-TOs and event IDs that could be helpfull you when auditing your File Servers.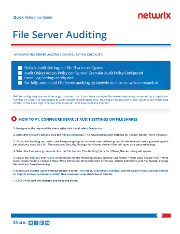 Click here to download this FREE guide, no registration is required.
As usual, don't forget to share it!